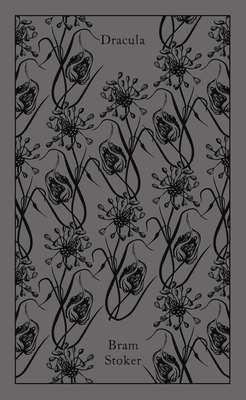 Dracula (Penguin Clothbound Classics)
Publication Date:
April 20th, 2011
Publisher:
Penguin Classics
Usually Ships in 1 to 5 Days
Description
Part of Penguin's beautiful hardback Clothbound Classics series, designed by the award-winning Coralie Bickford-Smith, these delectable and collectible editions are bound in high-quality colourful, tactile cloth with foil stamped into the design When Jonathan Harker visits Transylvania to help Count Dracula with the purchase of a London house, he makes a series of horrific discoveries about his client. Soon afterwards, various bizarre incidents unfold in England: an apparently unmanned ship is wrecked off the coast of Whitby; a young woman discovers strange puncture marks on her neck; and the inmate of a lunatic asylum raves about the 'Master' and his imminent arrival. In Dracula, Bram Stoker created one of the great masterpieces of the horror genre, brilliantly evoking a nightmare world of vampires and vampire hunters and also illuminating the dark corners of Victorian sexuality and desire.
Praise for Dracula (Penguin Clothbound Classics)
"Those who cannot find their own reflection in Bram Stoker's still-living creation are surely the undead."