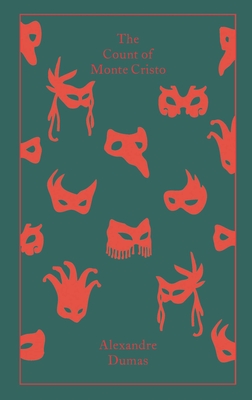 The Count of Monte Cristo (Penguin Clothbound Classics)
Publication Date:
August 27th, 2013
Publisher:
Penguin Classics
Usually Ships in 1 to 5 Days
Description
A beautiful clothbound edition of Alexandre Dumas' classic novel of wrongful imprisonment, adventure and revenge.
Thrown in prison for a crime he has not committed, Edmond Dantes is confined to the grim fortress of the Château d'If. There he learns of a great hoard of treasure hidden on the Isle of Monte Cristo and becomes determined not only to escape but to unearth the treasure and use it to plot the destruction of the three men responsible for his incarceration. A huge popular success when it was first serialized in the 1840s, Dumas was inspired by a real-life case of wrongful imprisonment when writing his epic tale of suffering and retribution.
Praise for The Count of Monte Cristo (Penguin Clothbound Classics)
"A piece of perfect storytelling."—Robert Louis Stevenson