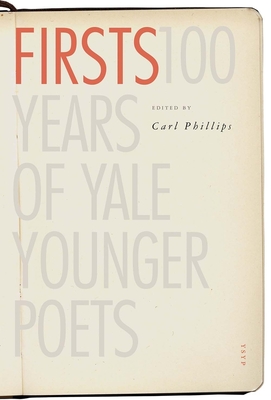 Firsts: 100 Years of Yale Younger Poets (Yale Series of Younger Poets)
Publication Date:
October 22nd, 2019
Publisher:
Yale University Press
Description
A masterfully curated collection, drawn from a century of works in the acclaimed Yale Series of Younger Poets
 
The Yale Younger Poets prize is the oldest annual literary award in the United States. Its winners include some of the most influential voices in American poetry, including Adrienne Rich, John Ashbery, Margaret Walker, Carolyn Forché, and Robert Hass.
 
In celebration of the prize's centennial, this collection presents three selections from each Younger Poets volume. It serves as both a testament to the enduring power and significance of poetic expression and an exploration of the ways poetry has evolved over the past century. In addition to judiciously assembling this wide-ranging anthology, Carl Phillips provides an introduction to the history and impact of the Yale Younger Poets prize and its winners in the wider context of American poetry, including the evolving roles of race, gender, and sexual orientation.
Praise for Firsts: 100 Years of Yale Younger Poets (Yale Series of Younger Poets)
"In the annals of publishing there is surely no comparable record of hospitality to poets, young or old."—New York Times