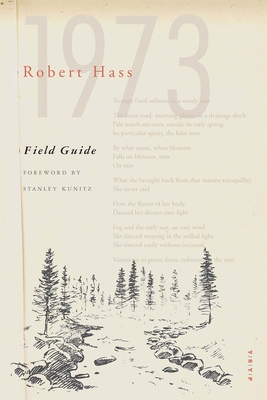 Field Guide (Yale Series of Younger Poets)
Publication Date:
October 22nd, 2019
Publisher:
Yale University Press
Description
The first collection of poems by Robert Hass, one of contemporary American poetry's most celebrated and widely read voices, and the 68th volume of the Yale Series of Younger Poets
 
The winning volume in the 1972 Yale Series of Younger Poets competition is a collection of richly anecdotal, lyric poems. Robert Hass writes about the California coast, about birds, fish, books, friends, present sensations, and the impingements of the past upon the present. Running through the book is a core of love poems, mainly domestic, which muse on the natural order that the affections try to establish even within the wilderness of history and political violence.
Praise for Field Guide (Yale Series of Younger Poets)
Included in the Notable Books List for 1973 from the American Library Association
"Usually the first book of a poet is just a groping for his identity and means of expression. Robert Hass should consider himself lucky, for his first volume set the tome and basic subjects of his consequent oeuvre. In Field Guide he is already what he was to become: a major poet endowed with an infallible ear for a line of verse, a master of sensuous and realistic images of California and our mores in this century."—Czeslaw Milosz