Discounted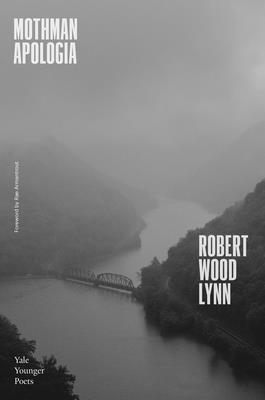 Mothman Apologia (Yale Series of Younger Poets #116)
Previous price:

$20.95
Current price:

$20.00
Publication Date:
March 22nd, 2022
Publisher:
Yale University Press
Usually Ships in 1 to 5 Days
Description
This volume of the Yale Series of Younger Poets explores love, grief, the opioid epidemic, and coming of age
 
"Elegiac and witty."—Elisa Gabbert, New York Times, "The Best Poetry of 2022"
 
"These poems name the hurt wrought upon the meek that makes the elegy, here, as much an exaltation of the living as a mournful dirge for the land."—Major Jackson, Vanderbilt University
 
The 116th volume of the Yale Series of Younger Poets, Robert Wood Lynn's collection of poems explores the tensions of youth and the saturation points of knowledge: those moments when the acquisition of understanding overlaps with regret and becomes a desire to know less. Comprising poems of place set across the Virginias, this collection includes an episodic elegy exploring the opioid crisis in the Shenandoah Valley as well as a separate series of persona poems reimagining the Mothman (West Virginia's famed cryptid) reluctantly coming of age in that state's mountains and struggling with the utility of warnings. These are narrative poems of love and grief, built from a storytelling tradition. Taken together they form an arc encompassing the experience of growing up, looking away, and looking back.
Praise for Mothman Apologia (Yale Series of Younger Poets #116)
"Mothman Apologia . . . hits a lilting, Larry Levis-esque register, both elegiac and witty."—Elisa Gabbert, New York Times, "The Best Poetry of 2022"
Winner of the 2023 Norma Farber First Book Award, sponsored by the Poetry Society of America
Winner of the 2023 Kate Tufts Discovery Award, sponsored by Claremont Graduate University
"Robert Wood Lynn has written about tragedy without either grand-standing or giving in to self-pity. Here the Mothman begins to doubt his own existence as soon as he scans the internet (much as anyone deep in a 'flyover' state might do). As a reader, I was often surprised, even engrossed, and never once bored!"—Rae Armantrout, judge
"There is something distinctly American about Robert Wood Lynn's poems. Their sadness and honesty leave an impression."—Alex Dimitrov, author of Love and Other Poems
"Lynn's innovative elegies transcend praise and lamentation to register the devastating impact of the opioid crisis. More tour de force than debut, this extraordinarily powerful collection smolders, a slow burn."—Deborah Landau, author of Soft Targets
"With grace and a grave, meditative intensity, Robert Wood Lynn's poems bloom with elegies and omens. This is a daring, compassionate debut."—R. A. Villanueva, author of Reliquaria
"These poems name the hurt wrought upon the meek that makes the elegy, here, as much an exaltation of the living as a mournful dirge for the land."—Major Jackson, Vanderbilt University