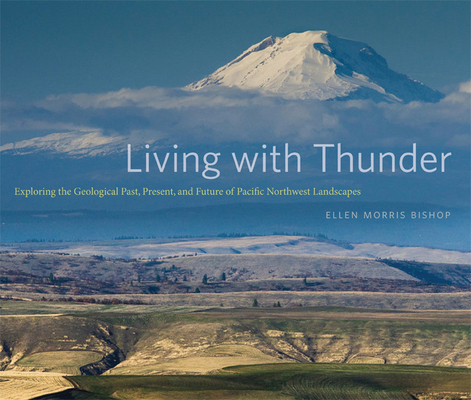 Living with Thunder: Exploring the Geologic Past, Present, and Future of Pacific Northwest Landscapes
Publication Date:
November 1st, 2014
Publisher:
Oregon State University Press
Usually Ships in 1 to 5 Days
Description
The Pacific Northwest is a region defined by its geology as much as its rugged coastline, drippy westside forests, fertile farms, and canyoned eastside grasslands. These landscapes have been forged by volcanoes, crumpled by faults and sculpted by water and ice. But the Northwest's geologic DNA is rooted in volcanic activity. From the ancient lavas of Washington's Selkirks that freed the planet from a global ice age, to the world-class flood-basalts that dominate the Columbia Basin, to the restless peaks of the High Cascades, the thunder of volcanic eruptions echos through the ages.
 
In Living with Thunder, geologist and photographer Ellen Morris Bishop offers a fascinating and up-to-date geologic survey of the Northwest—Washington, Oregon, northern California, and western Idaho. New discoveries include Smith Rock as part of Oregon's largest (and most extinct) volcano, portraits of Mount Hood's 1793-1795 eruptions, and new ideas about the origin of the Columbia River basalts, and the course of the ancestral Columbia River. 
 
Intended as an introduction for the general reader and geological non-specialist, Living with Thunder enlivens Northwest geological history by combining engaging science writing with the author's stunning color photographs. In addition, color maps and time charts help guide the reader through time. The book presents evidence of changing ecosystems and ancient life, as well as the Northwest's exceptional record of past climate changes and the implications for our future. The title harks to the Klamath Indian recounting of Mount Mazama's cataclysmic eruption, and the book also examines the confluence between scientific findings and Native American documentation of several major geologic events.
 
An important work by a gifted scientist and storyteller, Living with Thunder offers a key to understanding the Northwest's unique, long-term volcanic heritage.