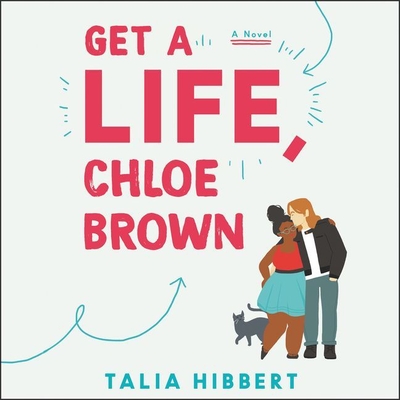 Get a Life, Chloe Brown Lib/E (The Brown Sisters Series Lib/E)
Publication Date:
November 5th, 2019
Get a Life, Chloe Brown is such a wonderful, inclusive, body-positive, fun, moving, and steamy book, the kind of novel I want to shove into every person's hand who says they don't read romance. Chloe Brown is a plus-size black British woman with chronic illness who is confident, sharp, sarcastic, brilliant, and adorable as hell—and, to my great relief, totally comfortable and happy with her looks and her size. After being temporarily knocked down by her illness, Chloe decides to reclaim her life, so she makes a to-do list: ride a motorcycle, have meaningless sex, go camping, etc. It was such an absolute treat to read a novel about a plus-size woman with a disability having amazing, mind-blowing sex and loving her life. I truly cannot say enough wonderful things about this book, so instead I will just force everyone I know to read it.
November 2019 Indie Next List
Description
"Absolutely charming... a flawless balance of humor, heat, sweetness, and depth, and I loved every page." - Helen Hoang, USA Today bestselling author of The Bride Test
Talia Hibbert, one of contemporary romance's brightest new stars, delivers a witty, hilarious romantic comedy about a woman who's tired of being "boring" and recruits her mysterious, sexy neighbor to help her experience new things--perfect for fans of Sally Thorne, Jasmine Guillory, and Helen Hoang
Chloe Brown is a chronically ill computer geek with a goal, a plan, and a list. After almost--but not quite--dying, she's come up with seven directives to help her "Get a Life", and she's already completed the first: finally moving out of her glamorous family's mansion. The next items?
Enjoy a drunken night out.Ride a motorcycle.Go camping.Have meaningless but thoroughly enjoyable sex.Travel the world with nothing but hand luggage.And... do something bad.
But it's not easy being bad, even when you've written step-by-step guidelines on how to do it correctly. What Chloe needs is a teacher, and she knows just the man for the job.
Redford 'Red' Morgan is a handyman with tattoos, a motorcycle, and more sex appeal than ten-thousand Hollywood heartthrobs. He's also an artist who paints at night and hides his work in the light of day, which Chloe knows because she spies on him occasionally. Just the teeniest, tiniest bit.
But when she enlists Red in her mission to rebel, she learns things about him that no spy session could teach her. Like why he clearly resents Chloe's wealthy background. And why he never shows his art to anyone. And what really lies beneath his rough exterior...