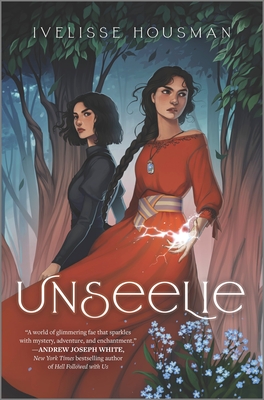 Unseelie (Unseelie Duology #1)
Publication Date:
January 3rd, 2023
Usually Ships in 1 to 5 Days
Description
The start of a swoony, high-energy duology that Emily Lloyd-Jones, author of The Bone Houses, calls "reminiscent of classic fairytales yet brimming with a charm all its own."
"A world of glimmering fae that sparkles with mystery, adventure, and enchantment." --Andrew Joseph White, New York Times bestselling author of Hell Followed with Us
Iselia "Seelie" Graygrove looks just like her twin, Isolde...but as an autistic changeling left in the human world by the fae as an infant, she has always known she is different. Seelie's unpredictable magic makes it hard for her to fit in--and draws her and Isolde into the hunt for a fabled treasure. In a heist gone wrong, the sisters make some unexpected allies and find themselves unraveling a mystery that has its roots in the history of humans and fae alike.
Both sisters soon discover that the secrets of the faeries may be more valuable than any pile of gold and jewels. But can Seelie harness her magic in time to protect her sister and herself?
"Housman's stunning debut is the sort of love letter only an autistic author could write. Fae canon has been waiting for this one." --H.E. Edgmon, author of The Witch King