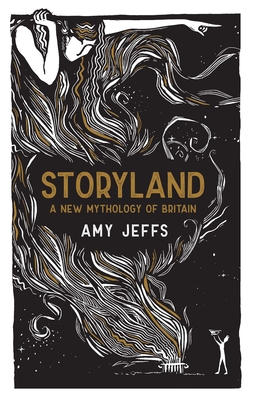 Storyland: A New Mythology of Britain
Publication Date:
August 22nd, 2023
Publisher:
Andrews McMeel Publishing
Usually Ships in 1 to 5 Days
Description
Immersed in mist and old magic, Storyland is an exquisitely illustrated new mythology of Britain, set in its wildest landscapes. Historian and printmaker Amy Jeffs reimagines ancient legends in wondrous detail in this this gift-worthy collection for all lovers of myth, folklore, and mysticism.
Storyland begins between the Creation and Noah's Flood, follows the footsteps of the earliest generation of giants, covers the founding of Britain, England, Wales, and Scotland, the birth of Christ, the wars between Britons, Saxons and Vikings, and closes with the arrival of the Normans.
These are retellings of medieval tales of legend, landscape, and the yearning to belong, inhabited by characters now half-remembered: Arthur, Brutus, Albina, and more. Told with narrative flair, embellished in stunning, original linocuts and glossed with a rich and erudite commentary, Storyland illuminates a collective memory that still informs the identity and culture of Britain and its descendants.
 
Readers will visit beautiful, sacred places that include prehistoric monuments like Stonehenge and Wayland's Smithy; mountains and lakes such as Snowdon and Loch Etive; and rivers including the Ness, the Soar, and the storied Thames in this vivid, beautiful tale of a land steeped in myth.