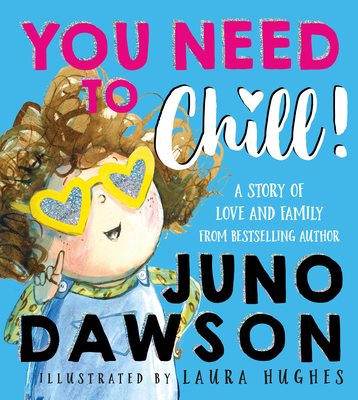 You Need to Chill!
Publication Date:
May 2nd, 2023
Publisher:
Sourcebooks Jabberwocky
Usually Ships in 1 to 5 Days
Description
A delightfully endearing debut picture book by bestselling author and activist Juno Dawson in which a sister proves to be an LGBTQ ally when answering everyone's questions about where her brother Bill has gone.
When Bill can't be found at school one day, the imaginations of the other children run wild. Is he on vacation? Is he lost in the park? Has he been eaten by a shark? It's up to Bill's sister to explain that everyone needs to chill.
Juno Dawson's debut LGBTQ children's book is a witty and fun-filled rhyming story about family, identity, and acceptance. Bold, joyful, and warm-hearted, this inclusive children's book's message shines through on every page.
Praise for You Need to Chill!
"I love just how "chill" this (unnamed) sibling is about [her sibling's transition] and how she helps others accept it as well." — Youth Services Book Review, STARRED review