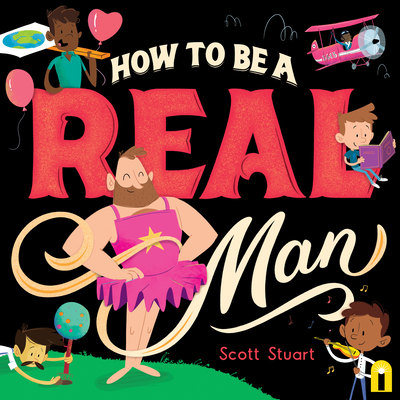 How to Be a Real Man
Publication Date:
January 4th, 2022
Usually Ships in 1 to 5 Days
Description
A timely picture book that tackles masculinity in an engaging and humorous way, from the author of My Shadow is Pink! Scott Stuart encourages boys to embrace who they truly are in this empowering and funny story, smashing age-old assumption about what it means to be a man.
Encompassing boys and men from different backgrounds, and told in irresistible rhyme, How to be a Real Man is a must-have picture book for all young readers tacking themes of gender identity, self-acceptance, equality, and diversity in a fun and engaging way.
Men should be STRONG with helping hands. Men should FIGHT for what is right. Men should be BRAVE and show how they feel.