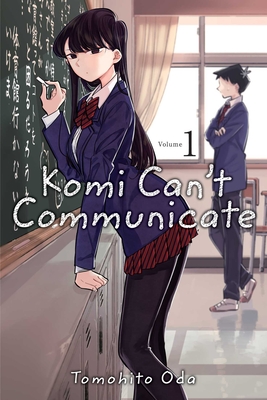 Komi Can't Communicate, Vol. 1
Publication Date:
June 11th, 2019
Usually Ships in 1 to 5 Days
Description
The journey to 100 friends begins with a single conversation.
Socially anxious high school student Shoko Komi's greatest dream is to make some friends, but everyone at school mistakes her crippling social anxiety for cool reserve! With the whole student body keeping their distance and Komi unable to utter a single word, friendship might be forever beyond her reach.
Timid Tadano is a total wallflower, and that's just the way he likes it. But all that changes when he finds himself alone in a classroom on the first day of high school with the legendary Komi. He quickly realizes she isn't aloof—she's just super awkward. Now he's made it his mission to help her on her quest to make 100 friends!