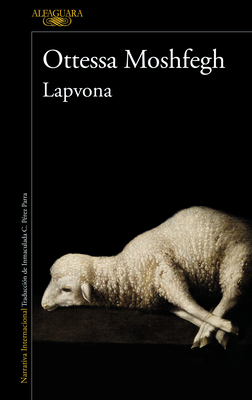 Lapvona (Spanish Edition)
Publication Date:
May 23rd, 2023
Usually Ships in 1 to 5 Days
Description
Un bestseller instantáneo del New York Times

Uno de los libros más esperados del año según The Guardian, The Times y Harper's Bazaar, entre otros, por la autora del fenómeno Mi año de descanso y relajación, ganadora de los premios PEN/Hemingway, Pushcart y O. Henry

En la aldea medieval de Lapvona, el pequeño Marek vive en la más absoluta pobreza con su padre Jude, viudo, devoto y agresivo. Cojo, con la cara deforme y una concepción distorsionada de la realidad, Marek solo halla consuelo en su temor de Dios y en sus visitas a Ina, una anciana con saberes ocultos que vive alejada del mundo. Cuando una muerte violenta lo sitúa en el epicentro de la vida palaciega, Marek pasa a convertirse en un auténtico aristócrata dentro de la corte del corrupto y ensimismado señor feudal que gobierna Lapvona. Sin embargo, su nuevo estatus se verá amenazado por la llegada de una misteriosa mujer embarazada, de rasgos sospechosamente similares a los suyos.
 
Moshfegh hace brillar como nunca el candoroso sadismo que ya es su seña de identidad en este «cuento de hadas para la edad moderna» (Virginia Feito), una hipnótica historia donde se funden brujería, superstición y crudeza, que pone de manifiesto su «brillante intelecto y mente insaciable» (The New York Times).
 
ENGLISH DESCRIPTION
 
An Instant New York Times Bestseller!
 
"Lapvona flips all the conventions of familial and parental relations, putting hatred where love should be or a negotiation where grief should be... Through a mix of witchery, deception, murder, abuse, grand delusion, ludicrous conversations, and cringeworthy moments of bodily disgust, Moshfegh creates a world that you definitely don't want to live in, but from which you can't look away." —The Atlantic
 
In a village in a medieval fiefdom buffeted by natural disasters, a motherless shepherd boy finds himself the unlikely pivot of a power struggle that puts all manner of faith to a savage test, in a spellbinding novel that represents Ottessa Moshfegh's most exciting leap yet
 
Little Marek, the abused and delusional son of the village shepherd, never knew his mother; his father told him she died in childbirth. One of life's few consolations for Marek is his enduring bond with the blind village midwife, Ina, who suckled him when he was a baby, as she did so many of the village's children. Ina's gifts extend beyond childcare: she possesses a unique ability to communicate with the natural world. Her gift often brings her the transmission of sacred knowledge on levels far beyond those available to other villagers, however religious they might be. For some people, Ina's home in the woods outside of the village is a place to fear and to avoid, a godless place.
 
Among their number is Father Barnabas, the town priest and lackey for the depraved lord and governor, Villiam, whose hilltop manor contains a secret embarrassment of riches. The people's desperate need to believe that there are powers that be who have their best interests at heart is put to a cruel test by Villiam and the priest, especially in this year of record drought and famine. But when fate brings Marek into violent proximity to the lord's family, new and occult forces upset the old order. By year's end, the veil between blindness and sight, life and death, the natural world and the spirit world, will prove to be very thin indeed.
Praise for Lapvona (Spanish Edition)
«Un cuento de hadas para la edad moderna. [...] Desoladora y a ratos cruelmente graciosa. Como suele pasar con las obras de Ottessa Moshfegh, nunca has leído una novela como esta». —Virginia Feito
«Una novela verdaderamente única». —Times Literary Supplement

«Una escritora bendecida, como Henry James o Vladimir Nabokov, con la genialidad y la crueldad». —The New Yorker

«Ottessa Moshfegh es ya la next great thing de la literatura norteamericana. ¿Contrapartes en español? Sara Mesa, Mariana Enríquez o Elvira Navarro». —Rodrigo Fresán, Vanity Fair
«La mejor escritora de su generación». —Lourdes Ventura, El Cultural

«Desenfrenada, perversa y voraz». —The Washington Post

«Una obra sublime en el sentido más estricto: poderosa, incontenible y aterradora». —ArtReview

«No podrás parar de leer. Una fantasía medieval que podría ser un cuento de hadas adaptado por Margaret Atwood o Ursula K. Le Guin». —Barnes & Nobles («Uno de los libros más esperados»)
«En la tradición de Flannery O'Connor o Katherine Dunn [...], Moshfegh muestra la monstruosidad que se halla en cada uno de nosotros y la convierte en algo normal e incluso divertido». —Nylon
«Extraña y profundamente humana, una novela brutal e imaginativa». —Library Journal, starred review
«La narración vapulea al lector [...]. Es a la vez familiar y siniestra. Un auténtico triunfo». —Publishers Weekly, starred review
«Como un cuadro de Francis Bacon, muestra al animal humano en su caos natural, en toda su vitalidad, absteniéndose de todo juicio moral». —Rob Doyle, The Guardian

«Me ha recordado a El gigante enterrado de Kazuo Ishiguro, pero con más fluidos corporales». —Literary Hub («Uno de los libros más esperados de 2022»)