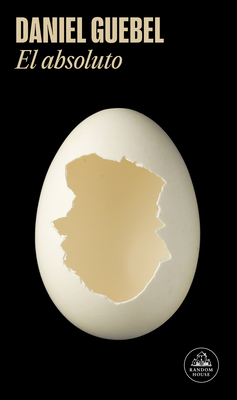 El absoluto / The Absolute (MAPA DE LAS LENGUAS)
Publication Date:
March 21st, 2023
Publisher:
Literatura Random House
Usually Ships in 1 to 5 Days
Description
Premio Municipal de la Novela 2021
Premio Nacional de Literatura Argentina 2018
Premio Literario de la Academia Argentina de Letras 2017
Mejor novela del 2016 según La Nación

«Ya es hora de que el alocado escritor argentino Daniel Guebel deje de ser el secreto mejor guardado de la literaturaen castellano.» —Ricardo Baixeras, El Periódico
 
Tres siglos de historia y una familia enloquecida y genial.
 
El absoluto es la crónica de las seis generaciones que cambiaron el arte, la ciencia, la mística, la política y hasta el rumbo del Universo. Del Big Bang a la Revolución Rusa, de la música aleatoria a la máquina del tiempo, esta monumental novela, deslumbrante y desenfadada, sitúa a Daniel Guebel, definitivamente, entre los autores más virtuosos de habla hispana y entre los pocos capaces de escribir una obra que desafía a la propia literatura.
ENGLISH DESCRIPTION
Municipal Novel Prize 2021
Argentine National Literature Award 2018
Literary Award of the Argentine Academy of Letters 2017
Best Novel of 2016, according to La Nación

A provocative multigenerational exploration of creative genius, madness, and family relationships. With the ambition and density of style of Vladimir Nabokov or Olga Tokarczuk, this is a story both profound and handled with a light touch.
 
The Absolute is a sprawling historical novel about the Deliuskin-Scriabin family, made up of six generations of geniuses and madmen. Beginning in the mid-18th century in Russia, across Europe and ending in late 20th-century Argentina, the characters' lives play out in different branches of art, politics, and science in such radical ways that they transform the world and its reality. The narrator's ancestor, Frantisek Deliuskin, invents a new form of music in the 18th century; his son, Andrei Deliuskin, makes some marginal annotations to the Spiritual Exercises of Saint Ignatius of Loyola that are later interpreted by Lenin as an instruction manual to carry out the Russian Revolution of 1917; Esau Deliuskin, following the course of his father, creates a socialist utopian society; and down through the generations to the narrator, whose creation takes him back in time and space to the moment of the Big Bang.
 
The Absolute is a monumental work about the creation of art and about family, about spiritual traditions and about throwing oneself into the world not to capture life but to create it, in and through words.
Praise for El absoluto / The Absolute (MAPA DE LAS LENGUAS)
"This is a masterpiece at a time when masterpieces seem impossible and at the same time challenges the very idea of a masterpiece. … It's the novel one should read if they want to know what an artist is." —La Nación