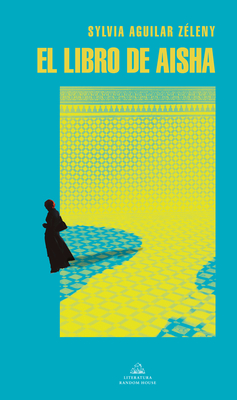 El libro de Aisha / The Book of Aisha (MAPA DE LAS LENGUAS)
Publication Date:
January 2nd, 2079
Publisher:
Literatura Random House
Description
Toda escritura es una búsqueda, pero sólo algunas son un hallazgo. Como ésta de El Libro de Aisha, de Sylvia Aguilar Zéleny, dotada de belleza, inteligencia y profunda humanidad.» Gabriela Cabezón Cámara
«El Libro de Aisha documenta las cotidianas y minúsculas catástrofes que una ausencia irreparable ocasiona al interior de una familia cuando uno de sus miembros se transforma en un desconocido. ¿En quién nos convertimos nosotros cuando somos el testigo que sobrevive para contar la historia de cómo perdimos la presencia tan íntima y cercana de una hermana o una hija?
La protagonista de esta novela hurga en su pasado y memoria, pero también en la de esos otros que presenciaron cómo su hermana dejó de ser su hermana, para poder reconstruir su propia identidad a través de una apropiación escritural y especular de los rastros que, como migas, Aisha va dejando tras de sí en su continua huida. "Hablar de ella es abrir una herida", escribe Aguilar Zéleny en esta poderosa y entrañable novela híbrida que tiende direcciones de sentido hacia lo autobiográfico y la crónica, ensamblada a partir de conversaciones, cartas, diálogos, correos, apuntes, entrevistas y recortes bibliográficos que nos confrontan con la idea del yo y el amor como abismos.» Sara Uribe
ENGLISH DESCRIPTION

"All writing is a search, but only some are actual discoveries. Like this one from The Book of Aisha, by Sylvia Aguilar Zéleny, endowed with beauty, intelligence, and profound humanity." Gabriela Cabezon Camara
  
"The Book of Aisha documents the daily and miniscule catastrophes that long-lasting absences cause within a family when one of its own becomes a stranger. Who do we become when we are the surviving witness of how we lost the close and intimate presence of a sister or daughter?
 
The protagonist delves into her past and her memory, but also into that of those who witnessed how her sister ceased to be her sister, in order to reconstruct her own identity through a scriptural and specular appropriation of the traces that, as crumbs, Aisha leaves behind in her continued flight. 'To talk about her is to open an old wound,' writes Aguilar Zéleny in this powerful and endearing hybrid novel that tends towards the autobiographical and chronicled report, assembled from conversations, letters, dialogues, emails, notes, interviews, and bibliographic clippings that confront us with the idea of ​​the self and love as abysses." —Sarah Uribe