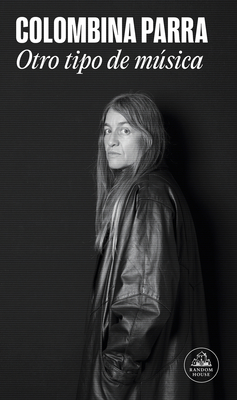 Otro tipo de música / A Different Kind of Music (MAPA DE LAS LENGUAS)
Publication Date:
April 18th, 2023
Publisher:
Literatura Random House
Usually Ships in 1 to 5 Days
Description
«Estos relatos sencillos, extraños y hermosos son como iluminaciones inesperadas, como descargas de rara sabiduría». —Alejandro Zambra
 
Un señor que camina por la calle y le recuerda a su padre, un masajista que podría o no ser ciego, la lectura de filósofos antiguos y modernos, meditaciones sobre el nombre propio: escenas de la vida cotidiana como estas conforman Otro tipo de música, un conjunto de breves —a veces brevísimas— historias que Colombina Parra, a partir del dolor, la felicidad, la ligereza o el humor, narra en este notable ejercicio de memoria. Una exploración que va desde los recuerdos de infancia y adolescencia hasta el relato de una adultez repleta de momentos memorables, desoladores o insospechados.
ENGLISH DESCRIPTION
«These simple, strange, beautiful tales are a sort of unexpected illumination, like discharges of rare wisdom.» —Alejandro Zambra

A man walking down a street, which reminds him of his father; a masseur that may or may not be blind; the reading of ancient and modern philosophers; meditations about the proper noun. Such scenes of daily life make up A Different Kind of Music, an ensemble of short—sometimes, very-short—stories that Colombina Parra tells out of pain, happiness, lightness, or humor, in this remarkable exercise of memory. An exploration that goes from childhood and teenage recollections to the tale of an adulthood full of memorable, desolate, or unsuspected moments.