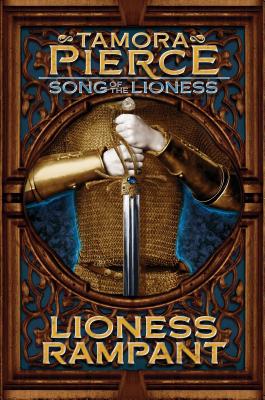 Lioness Rampant (Song of the Lioness #4)
Publication Date:
October 21st, 2014
Publisher:
Atheneum Books for Young Readers
Usually Ships in 1 to 5 Days
Description
From Tamora Pierce, the final book in the Song of the Lioness Quartet, honored with the Margaret A. Edwards Award.
Having achieved her dream of becoming the first female knight errant, Alanna of Trebond is not sure what to do next. She has triumphed in countless bloody battles, and her adventures are already legendary. Perhaps being a knight errant is not all that Alanna needs…but Alanna must push her uncertainty aside when she is challenged with the impossible. She must recover the Dominion Jewel, a legendary gem with enormous power for good—but only in the right hands. And she must work fast. Tortall is in terrible danger from all directions, with enemies great and small plotting to destroy everyone and everything Alanna loves.