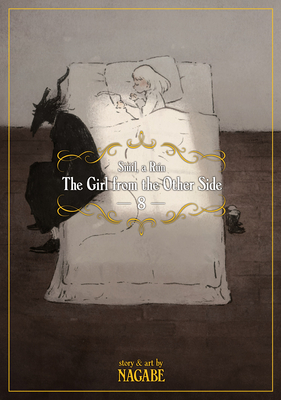 The Girl From the Other Side: Siúil, a Rún Vol. 8
Publication Date:
March 17th, 2020
Usually Ships in 1 to 5 Days
Description
WHEN ALL HOPE IS LOST For Shiva's sake, another life must be sacrificed. Teacher thought he had steeled himself to commit the deed, but perhaps some lingering trace of his humanity stilled his hand. Unable to harm others, he realizes the only recourse is to instead sacrifice himself. But what remains once the soul is gone?
Praise for The Girl From the Other Side: Siúil, a Rún Vol. 8
"...The Girl from the Other Side is a masterfully told comic." --J. Caleb Mozzocco, School Library Journal: Good Comics for Kids
"One of the most fulfilling aspects of Siúil is this conveyance of comics as language, of words and pictures as unified text. ... It's been a while since I loved a book as unequivocally as I loved The Girl from the Other Side, and I'm eager to see where it goes next." --Zainab Akhtar, Comics & Cola
"...the dread and mystery that permeate The Girl from the Other Side are so remarkable that there seems little point in doubting; it remains poised to continue as one of the most fascinating works of graphic fiction in recent memory." --Austin Price, Unwinnable